LATEST NEWS:
Ariel Passes Major Milestone – 3 August 2023
Ariel, the European Space Agency's next-generation mission to observe the chemical make-up of distant extrasolar planets, has passed a major milestone after successfully completing its Payload Preliminary Design Review (PDR). The successful completion of the Payload PDR marks a crucial step forward for Ariel, demonstrating that the mission's payload design meets all the required technical and scientific specifications, and no showstoppers were found for the foreseen launch in 2029.
The Ariel consortium payload team prepared 179 technical documents and addressed 364 questions (RIDs) for a panel of ESA experts, who evaluated the feasibility, performance, and robustness of the payload design. The review scrutinised every aspect of the proposed payload, to ensure that the designed systems meet the technical, scientific, and operational requirements of the mission. In May 2023 the ESA review board accepted that all the objectives had been completed, and confirmed the successful closure of the Ariel Payload PDR.
As a result of this major achievement, Ariel's payload critical technology is now considered at Technical Readiness Level 6, indicating that the mission can now proceed to payload CDR (Critical Design Review) and begin to manufacture its first prototype models.
To continue reading the full Ariel press release, click HERE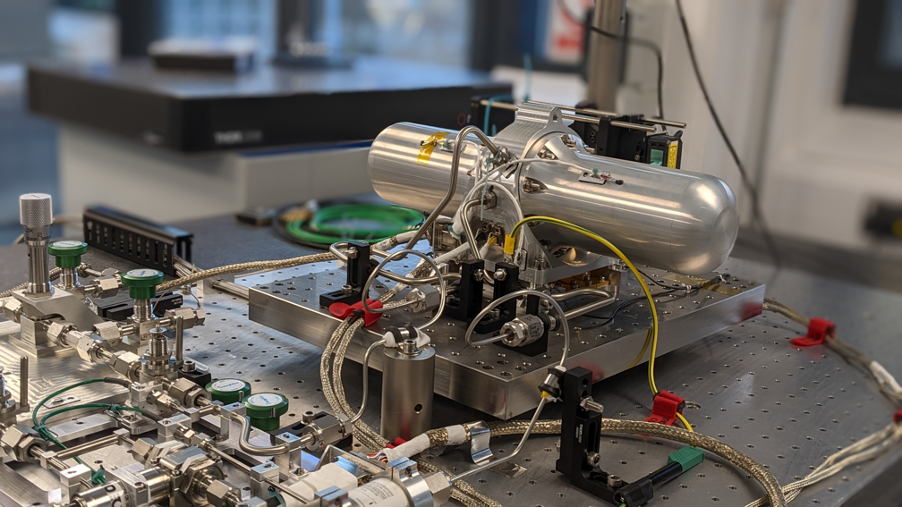 Calling AI experts! Join the hunt for exoplanets –
ARIEL DATA CHALLENGE 2023 has launched!
Artificial Intelligence (AI) experts have been challenged to help a new space mission to investigate Earth's place in the universe.
The Ariel Data Challenge 2023, which launches on 14 April, is inviting AI and machine learning experts from industry and academia to help astronomers understand planets outside our solar system, known as exoplanets.
More details about the competition and how to take part can be found on the Ariel Data Challenge website
Follow @ArielTelescope for more updates
To continue reading the full Ariel press release, click HERE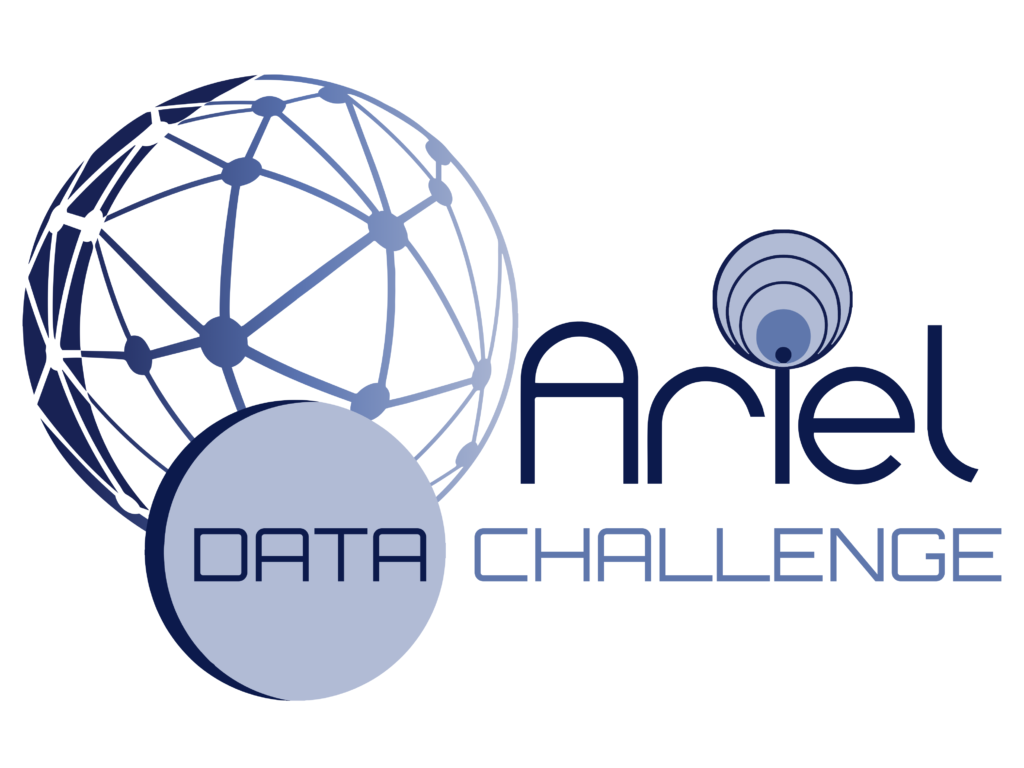 ESA member states sign new Ariel collaboration agreement
European Space Agency (ESA) member states have signed a new agreement on 8 June to confirm roles for the Ariel mission.
The agreement between ESA member states ensures that the work taking place across the consortium continues to be supported by their national agencies.

A payload design review will be completed later this year, with the design expected to be finalised by 2025. A flight acceptance review will be completed in early 2029 ahead of launch later that year.

Ariel press release: HERE
UK Space Agency Press Release: HERE
Ariel Postdoctoral Fellows 2022
The Ariel Postdoctoral Fellowship Program seeks outstanding early-career scientists to carry out research programs that will support the Ariel mission. Each fellowship position is expected to involve a high degree of independent research, although projects that help build new collaborations among the Ariel Science Consortium are especially encouraged.

Three Ariel Postdoctoral Fellowships have been awarded by University of Chalmers and University of Vienna, after a very competitive process and selection.

Huge congratulations and a warm welcome to Gopal, Oliver and Niloofar – Meet the Ariel fellows!
Airbus will build ESA's Ariel exoplanet satellite
The European Space Agency (ESA) and Airbus have signed a contract to move forward with the design and construction of the Atmospheric Remote-sensing Infrared Exoplanet Large-survey (Ariel). Work on the Ariel payload module by the Ariel Mission Consortium is already well underway and the two teams will be working closely together to deliver the mission for launch in 2029.

"The international Ariel Mission Consortium been making fantastic progress with the payload. We are looking forward to working closely with Airbus to ensure the payload works perfectly on board the spacecraft. Together we will be enabling amazing new discoveries about planets beyond our Solar System" said Paul Eccleston, Ariel Mission Consortium Project Manager and RAL Space Chief Engineer.

The contract was celebrated between the two parties with a small ceremony at ESA headquarters in Paris on 6 December.

Ariel press release HERE
ESA announcement HERE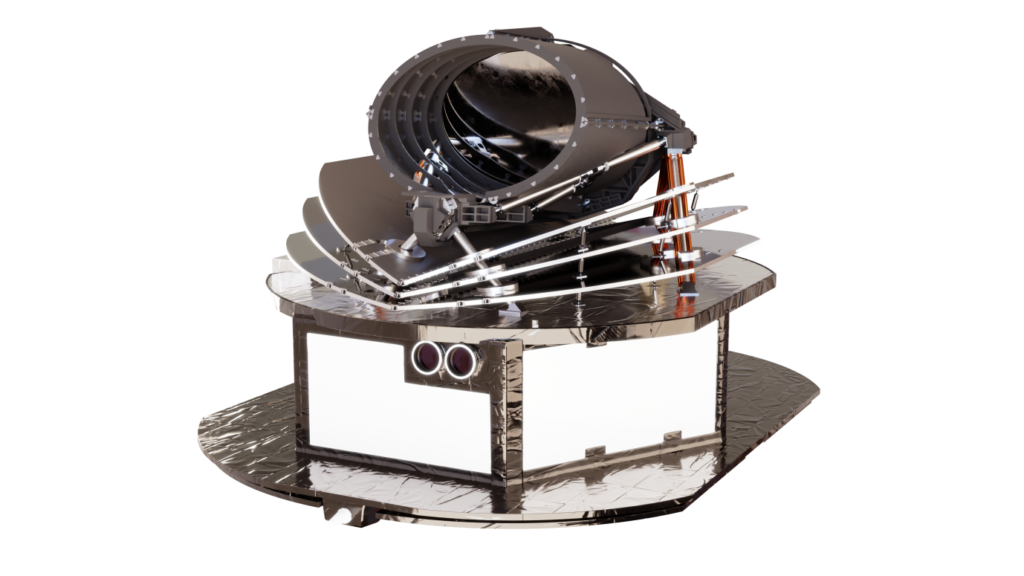 Ariel, the Atmospheric Remote-sensing Infrared Exoplanet Large-survey, was selected as the fourth medium-class mission in ESA's Cosmic Vision programme. During its 4-year mission, Ariel will study what exoplanets are made of, how they formed and how they evolve, by surveying a diverse sample of about 1000 extrasolar planets, simultaneously in visible and infrared wavelengths. It is the first mission dedicated to measuring the chemical composition and thermal structures of hundreds of transiting exoplanets, enabling planetary science far beyond the boundaries of the Solar System.
The Ariel mission page on ESA's website can be accessed here.
See Ariel videos in different languages – try clicking a flag!