LATEST NEWS:
Calling AI experts! Join the hunt for exoplanets –
ARIEL DATA CHALLENGE 2023 has launched!
Artificial Intelligence (AI) experts have been challenged to help a new space mission to investigate Earth's place in the universe.
The Ariel Data Challenge 2023, which launches on 14 April, is inviting AI and machine learning experts from industry and academia to help astronomers understand planets outside our solar system, known as exoplanets.
The competition
Participants are free to use any model, algorithm, data pre-processing technique or other tools to provide a solution. They may submit as many solutions as they like and collaborations between teams are welcomed.
This year, the competition also offers participants access to High Powered Computing resources through DiRAC, part of the UK's Science and Technology Facilities Council's computing facilities.
Winners will be invited to present their solutions at the prestigious ECML conference. The top three winning teams will be receive sponsored tickets to ECML-PKDD in Turing or the cash equivalent.
Winners will also be invited to present their solution to the Ariel consortium.
The UK Space Agency, Centre National d'Etudes Spatiales (CNES), European Research Council, UKRI Science and Technology Funding Council (STFC), STFC Distributed Research Utilising Advanced Computing (DiRAC), STFC Scientific Computing, European Space Agency and Europlanet Society support the competition.
We are also grateful for the support of our partnering organisations: The Alan Turing Institute, French Alternative Energies and Atomic Energy Commission (CEA), INAF – National Institute for Astrophysics, ML Analytics, UK Space Agency, STFC RAL Space, SpaceFlux, Sapienza University of Rome, University of Padova, University of Vienna, UCL DISI, Brandeis University, National Astronomical Observatory of Japan and UCL Centre for Planetary Sciences.
More details about the competition and how to take part can be found on the Ariel Data Challenge website
Follow @ArielTelescope for more updates
To continue reading the full Ariel press release, click HERE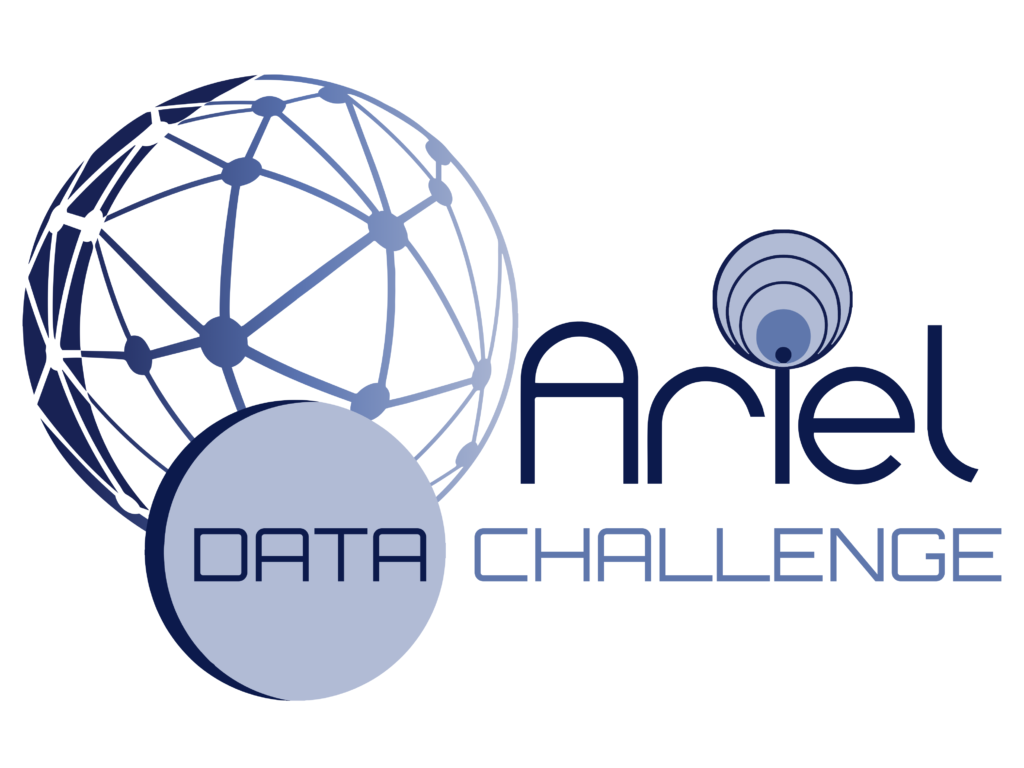 ESA member states sign new Ariel collaboration agreement
European Space Agency (ESA) member states have signed a new agreement on 8 June to confirm roles for the Ariel mission.
The agreement between ESA member states ensures that the work taking place across the consortium continues to be supported by their national agencies.

A payload design review will be completed later this year, with the design expected to be finalised by 2025. A flight acceptance review will be completed in early 2029 ahead of launch later that year.

Ariel press release: HERE
UK Space Agency Press Release: HERE
Ariel Postdoctoral Fellows 2022
The Ariel Postdoctoral Fellowship Program seeks outstanding early-career scientists to carry out research programs that will support the Ariel mission. Each fellowship position is expected to involve a high degree of independent research, although projects that help build new collaborations among the Ariel Science Consortium are especially encouraged.

Three Ariel Postdoctoral Fellowships have been awarded by University of Chalmers and University of Vienna, after a very competitive process and selection.

Huge congratulations and a warm welcome to Gopal, Oliver and Niloofar – Meet the Ariel fellows!
Airbus will build ESA's Ariel exoplanet satellite
The European Space Agency (ESA) and Airbus have signed a contract to move forward with the design and construction of the Atmospheric Remote-sensing Infrared Exoplanet Large-survey (Ariel). Work on the Ariel payload module by the Ariel Mission Consortium is already well underway and the two teams will be working closely together to deliver the mission for launch in 2029.

"The international Ariel Mission Consortium been making fantastic progress with the payload. We are looking forward to working closely with Airbus to ensure the payload works perfectly on board the spacecraft. Together we will be enabling amazing new discoveries about planets beyond our Solar System" said Paul Eccleston, Ariel Mission Consortium Project Manager and RAL Space Chief Engineer.

The contract was celebrated between the two parties with a small ceremony at ESA headquarters in Paris on 6 December.

Ariel press release HERE
ESA announcement HERE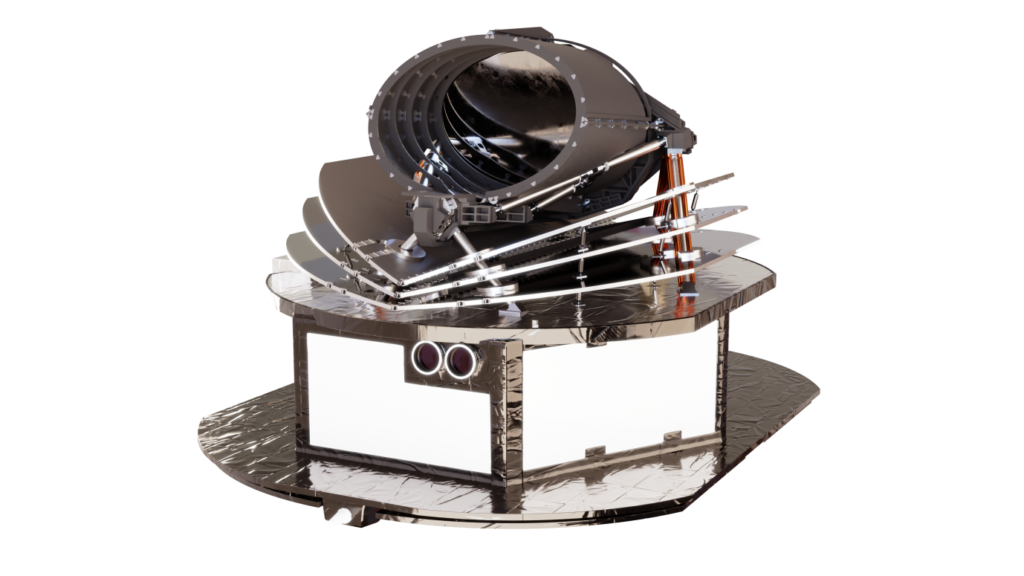 Ariel, the Atmospheric Remote-sensing Infrared Exoplanet Large-survey, was selected as the fourth medium-class mission in ESA's Cosmic Vision programme. During its 4-year mission, Ariel will study what exoplanets are made of, how they formed and how they evolve, by surveying a diverse sample of about 1000 extrasolar planets, simultaneously in visible and infrared wavelengths. It is the first mission dedicated to measuring the chemical composition and thermal structures of hundreds of transiting exoplanets, enabling planetary science far beyond the boundaries of the Solar System.
The Ariel mission page on ESA's website can be accessed here.
See Ariel videos in different languages – try clicking a flag!